Toward the One
the Perfection of Love, Harmony and Beauty,
the Only Being,
United with all the illuminated Souls,
who form the Embodiment of the Master, the Spirit of Guidance
The Sufi Message is a Message of Universal Sufism, open to all sincere seekers. Universal Sufism is an experiential and mystical path which recognizes the Unity of Religious Ideals found in all the religions of the world. This means that at the heart of each religion, deeper than its history or theological arguments, one finds the same essential Being. The One Being that is the essence of all life and existence.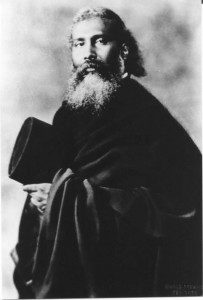 Hazrat Inayat Khan brought these teachings to the Western world, during a time when the physical and cultural distance between East and West was much greater than it is today. He said that it is most important, at this stage of history, that we learn to understand people, cultures, and religions different from our own. We need to develop the capacity for Tolerance, and this requires deep understanding.
As new technologies have developed during the last century, people travel and communicate with each other in ways that were hardly imaginable in 1910, when Hazrat Inayat Khan traveled from India to the West. And yet we can see now, even more clearly, how much we need to cultivate the capacity for Tolerance. We need to understand the different religions in our world, and realize the Unity at the heart of each tradition, in order to help us overcome the anxiety and aggression of the frightened world.
Hazrat Inayat Khan also taught that it is within the capacity of each soul to hear and respond to the Divine Presence which is within. He spoke of this presence as the Spirit of Guidance, and taught meditations and contemplations so that humanity could realize its Divine source directly.
In order to make these teachings accessible to all seeking souls, we offer classes, workshops, retreats, services of Universal Worship and Healing, as well as individualized meditation instruction.
More information can be found about Hazrat Inayat Khan, Pir-o-Murshid Hidayat Inayat-Khan, the past leader of the International Sufi Movement, and Murshida Rani McLaughlin, on several pages of this website. If you look at the page entitled Murshida Rani, you will find our newly developing blog, and you can add your questions and reflections to the dialogue. I have just added a short paper entitled "Universal Sufism and the Unity of Religious Ideals" in which I discuss how the Sufi Message expresses a Universal Ideal rather than identifying with any one religion.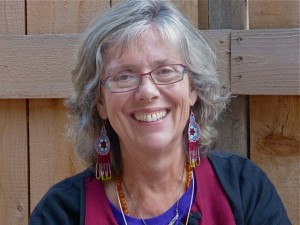 Information about the various classes and services may be found on the page, Events and Classes. Lectures and sermons given by Murshida Rani and others may be found on the page, Sermons.
I have begun a series of videos on some of Pir-o-Murshid's talks. I will be adding a new video in this series each week. So be sure to check them out!!!
The third video is now available. Selections from "the Intoxication of Life" and a bit of commentary, with a poem of two of Rumi. Be inspired by Pir-o-Murshid Hazrat Inayat Khan's perspectives on the nature of life and finding the purpose of our life.
Please contact us with particular questions that you have.

Original, out of print Sufi Message Volumes for sale now! Click here to learn more.